Sign-Up & Receive a FREE Copy of Our "What Is NLP" eBook!
Enrollment Form
Fill-Out the Form Below to begin the reservation process of securing your seat at our next seminar(s). Select your trainings of interest and submit your completed information. Once submitted, you will be contacted shortly by our professional NLP team to complete your reservation.
Request Information About Our NLP and Hypnotherapy Trainings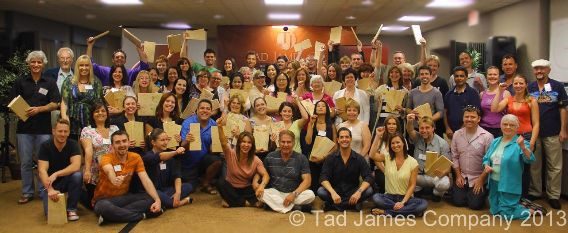 At NLP Coaching and The Tad James Company, we believe that Neuro-Linguistic Programming is a science and an art. It's the science we use to discover the art of living. Allowing yourself to understand and apply your full potential, to get what you want – a desired outcome, to live a purposeful life of substance – is exactly what NLP and Hypnotherapy Trainings are designed to do.
Each of us is unique in our desires and our chosen paths, which is why The Tad James Company offers a variety of NLP and hypnotherapy training and certification courses in addition to Time Line Therapy® trainings. If you want to live the life you were meant to and you want to help others realize their fullest potential, just fill out the form below and enroll in an NLP certification or training course today!